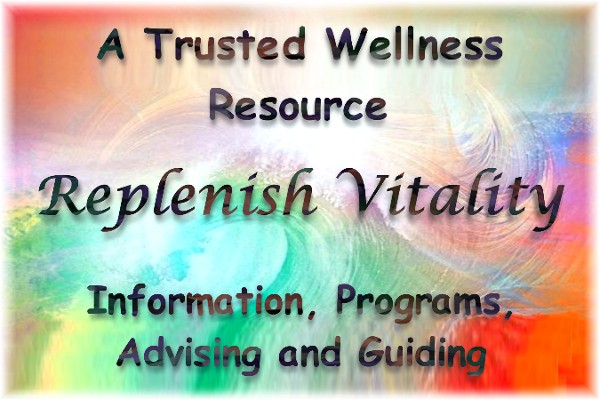 ************
Enjoy the Music "Breathe" By Pheo Rose as you read about this site
(This piece is on the Soul Bridge CD. Longer Versions are on Giving Life CDand Soul Pulses CD)
Audio clip: Adobe Flash Player (version 9 or above) is required to play this audio clip. Download the latest version here. You also need to have JavaScript enabled in your browser.
Integrated Personal Wellness Provides
the Quality of Well Being.
Integrated Personal Healthcare
Effectively Controls Personal Health Conditions that Emerge During Life.
Being Proactive contributes to the Quality of Well Being

For Healthcare Professionals Coming to this Website:

Please read this page and then click HERE to be linked to the specific page for you.
For Individuals Coming to this Website:
With a relatively small investment of time and effort, you can increase your personal wellness, and quality of well being.  When you feel good about yourself, you have an added strength to take on the demands of life.  You also avoid many health conditions that require some form of treatment.  Even when health conditions do emerge, your sense of well being can provide you a sense of self confidence and energy to proactively control/improve those conditions.  If you begin an integrated personal wellness program of integrating body/mind/spirit activities, you will find you can handle not only health conditions, but also the emotional and mental strains that come from these added demands in your life.
Both personal wellness and healthcare involve body/mind/spirit integration. To acquire and maintain personal well being, and especially to proactively take on personal health conditions, such integrated effort is needed.  These are not separate in reality — only in how we separate them for better understanding.  For instance, when you are enjoying physical activities, your physical/mental/spiritual health and quality of well being improves, and you have more energy.  The more you take time to personally develop yourself — and seek counseling and therapy for emotional "hits" — your total quality of well being improves.  When you give to yourself access to that greatest source of all energy through spiritual paths, your total quality of well being improves.  When you give yourself time for all of these activities, your personal wellness is greatly benefited because you are revitalizing yourself through all three areas.

Most of us spend almost all our time in activities that deplete our wellness — in a range from ongoing demands to unhealthy compensations and gratifications.  In the 21st century, societies will increase the value of wellness activities and technologies which will be a huge help.

You will find more and more that your workplace and health plans are emphasizing "Wellness Programs."  They are discovering that depletion leads to health conditions that drain the person; places greater strain on healthcare systems; and decreases employment productivity.  Depletion can also lead to increasingly erratic or depressed behavior that adversely affects one's own life, other lives, the environment, and ultimately society itself.  The most crucial resource of the 21st century is "the human."  As you read this, take a moment to intuitively assess your level of personal wellness and sense of well-being.  You should not be alone in improving and sustaining your well being. Societies must, and will, invest more into your integrated personal wellness — not just because this is ethically right, but also to solve many of the social and global issues/problems. (For a candid presentation of the precedents showing the healthcare system transformation in the 21st century, click here.)  For now, you must take charge — being willing to devote some energy to receive back greater vitality.

For Even More Helpful Information, click

here